InCeM - Research Training Network on Integrated Component Cycling in Epithelial Cell Motility
InCeM is an international PhD programme for highly motivated young scientists, offering early-stage researchers the opportunity to improve their research and entrepreneurial skills and enhance their career prospects. This Marie Skłodowska-Curie Innovative Training Network is funded by the European Community's Framework programme HORIZON 2020. InCeM provides an international and highly interdisciplinary framework of collaborators from academia and industry with core expertise in medicine, biology, biochemistry, image analysis, modelling and engineering.
InCeM's primary research focus of is cell migration, a fundamental biological process occurring throughout the human body at any point in life. It is essential for vital processes such as tissue formation and wound healing and drives tissue invasion during carcinogenesis. Understanding and controlling cell migration will have major clinical impact.
InCeM's scientific goals are as follows:
to develop and apply state-of-the-art experimental techniques that can visualise morphological, biochemical and physical processes of cell motility at different time and length scales in parallel,
to integrate experimental data in advanced multi-scale models to establish fact-based and data-driven concepts of cell migration, and
to translate the resulting insights into approaches to deliberately tune motile behaviour in relation to disease.
InCeM
includes 11 beneficiaries from six European countries and Israel. They are located at four universities (), four research institutes (), and three companies () and provide core expertise in medicine, biology, biochemistry, image analysis, modelling and engineering. In addition, 18 partner organisations support the network. The four-year programme was launched in January 2015 and is coordinated by Professor Rudolf Leube of Uniklinik RWTH Aachen.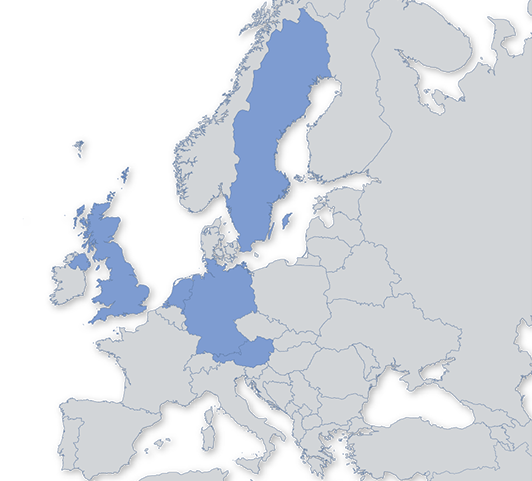 Map of Europe with Countries - Single Color by FreeVectorMaps.com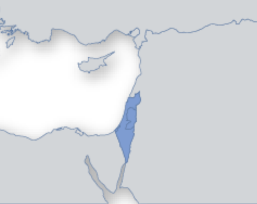 InCeM's objectives
InCeM's main aim is to establish a joint research-training programme supported by an interdisciplinary and intersectoral network to provide early-stage researchers with deep insights into cutting-edge cell biology and modelling. The project will ensure Europe-wide exchanges to cater for mobility in today's globalised society. The integration of full industry partners and clinical advisors in the network offers ideal conditions for application-driven research.
The network will develop, strengthen and structure initial training of researchers at the European level based on a combination of local education programmes and adjunct institutions. The aim is to create an inspiring and productive environment on an international competitive level for the training of a new generation of highly educated researchers who will significantly contribute to the design of trials and experiments, the analysis of complex and multimodal data sets and knowledge translation.